Want it Wednesday: Walking Shoes
Ask any one that knows me and the one thing they will say the one thing I don't need more of, is shoes.
A statement that I completely and totally,
disagree
with.
Much like the Loch Ness Monster, "too many shoes" is a myth that no one has any concrete evidence to support.
My arsenal of shoes has a couple holes, one being walking shoes.
My future in London foresees
lots
of walking.
My school is a 7 minute walk from the place I'll be living.
The place I'll be living is a 7 or 14 minute walk to the tube stations
(depending on which line I need to use)
.
Bensimon Tennis
Add that to all the walking I'll be doing after reaching my tube-line destinations and all the exploring around London and all the various parts of Europe,
comfortable shoes are a necessity
.
The possibility of comfortable and cute foot wear is very high. Doing some research on Pinterest has shown me a couple of different possibilities, all of which have all surpassed my expectations.
Sketchers GOwalk
I'm keeping in mind it rains in London.. a lot, apparently when browsing shoes, so
my must-haves
are: closed toe, waterproof, and sock-eligible.
Sneakers have evolved and become much more fashionable than they were in my younger years. I remember being they had huge clunky bottoms, giant logo, and often only came in a white that quickly transformed to a yellowish brown.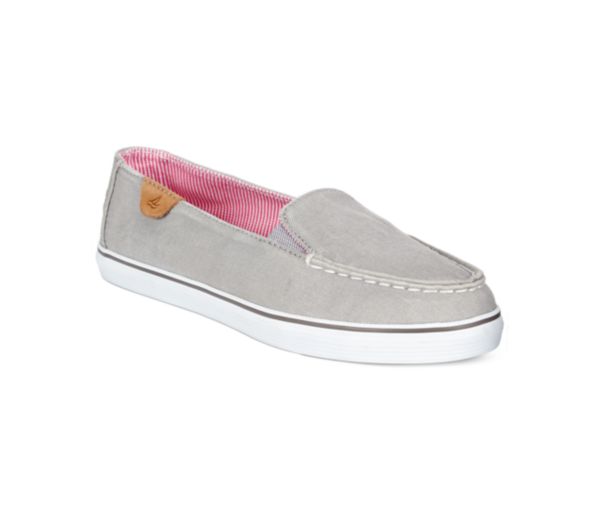 Sperry Zuma Flats
Brands like Sketchers, Sperry, Vans, and Puma provide these shoes in an array of colors and sleek styles. This (pleasantly) surprised me when I began researching but my fashionista heart has been singing since I realized being comfy and fashionable is 100% possible. Going in, I assumed black, white, and maybe brown? I feared getting white because with lots of walking in a highly populated (and polluted) city means white will get very dirty very quickly.
All the brands I've come across are reputable and well known brands. They each have their own style of shoe that is similar to the others but provides enough of a variety that I could easily get one from each and they would all serve entirely different purposes.
I think the emphasis on leading healthier lives and being more active has lead to the broadening of the casual sneaker market. I'm sure in Europe they have a huge variety of shoes that will fit my needs
since they've been walking way more than we have for a very long time
, but one can never be prepared enough — or have enough shoes.
What comfortable walking shoes you'd recommend?